17 February 1938 – 15 January 2023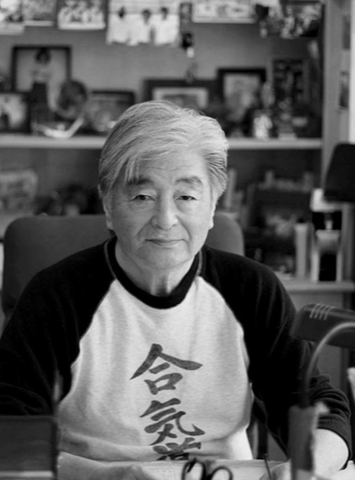 Yamada sensei was much more than an aikido master. He was an engaging teacher, a strict eye for technical details and his strong commitment to basic techniques, but the element that brought this all together was his dynamic personality and his ability to bring people together from different walks of life in such a way that creates a new community, an inclusive community, dedicated not only to the practice of aikido but a community that supports one another in good times and in difficult times. The United States Aikido Federation (USAF) and Sansuikai are examples of his ability to bring together diverse people.
Without Yamada sensei's ceaseless efforts in extending the aikido community I would suggest that we as aikido practitioners would not have had the opportunity to meet and practice with Kanai, Sugano, and Chiba Shihans if it were not for Yamada sensei's dedication to his art.
The ability to build bridges between divergent communities is what aikido is all about – the ability to create anew. I would venture to say that is what O-sensei tried to express in his phrase…….Takemusu Aiki. Yamada Shihan embodies those words and is demonstrated in his presence on and off the tatami. I am very thankful that I had the opportunity to spend all those hard and gracious years as his student in New York Aikikai. Those years have profoundly changed my life in many ways. Eventually it is through those many years that I met my partner Gabi Bixel, 4. Dan Shidoin with whom we share a dojo together since 2013. A year or so ago I wrote a short article describing what it was like taking ukemi for Yamada sensei. The reference to that article can be found here.
David Ross, 5. Dan Shidoin
.